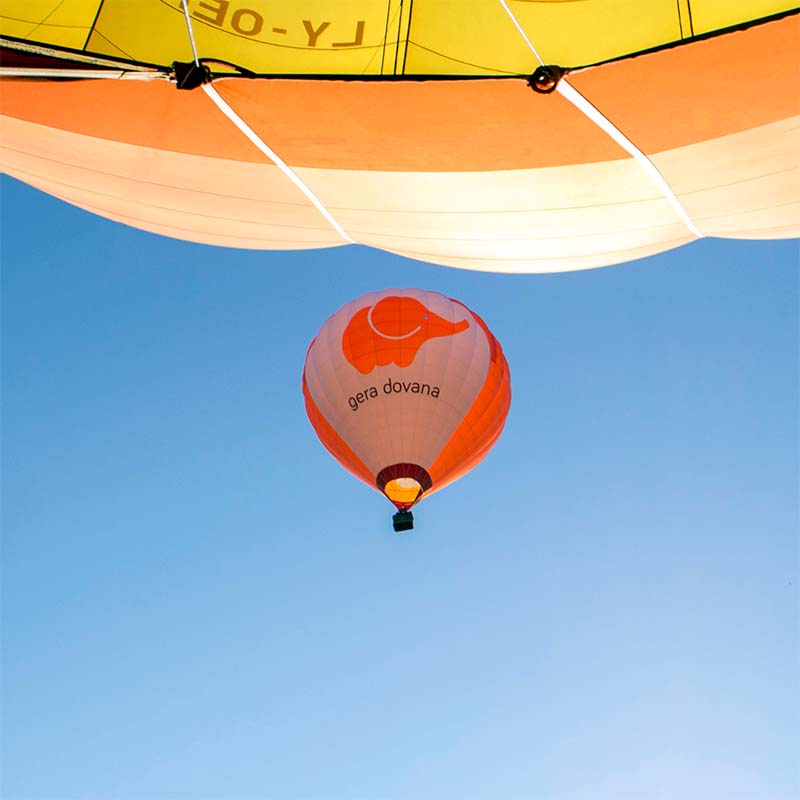 Hot Air Balloon Flight
139 €
Rising above your land is something worth experiencing not only for local people, but for city guests as well. Hot air balloons in Vilnius soar above the red roofs of the old town, above expressive turns of the river Neris and rising skyscrapers.
Flight in Kaunas takes you back by the confluence of the rivers Neris and Nemunas and impressive old town.  And what about the undiscovered cities like Klaipėda, Šiauliai, and the tiny cities of Lithuania.  Almost everything is reachable with the help from the "Sky Flowers" team.
Seeing the beauty and majesty of your land from high above – such a remarkable experience that everyone deserves. The image takes your breath away and can even make you forget your name.
If the location for the desired hot air balloon flight is not a standard one it can be arranged over the phone and soon made into reality.
Flight Information
Place
All over Lithuania
Weather Conditions
Under favorable weather conditions
Flight Duration
Approx. 1 hour
Clothing
Leisurewear, comfortable footwear
Pre-registration
Pre-registration by phone is required
Expiry date
Ticket is valid for 12 months
Age
Recommended age - from 7 years old
Restrictions
Please inform us if your weight is more than 100kg